Caterpillar switchgear provides the ultimate in convenience by allowing you to completely control your generator set through a single source package.
For integration of Cat® generator sets into a client's facility, Ransome Cat offers switchgear that is suitable for a number of applications ranging from single standby/load management to multi-unit utility paralleling installations using both stand alone and on board switchgear. In any of these cases, Cat switchgear can offer remote communication capabilities for monitoring and control of your total system.
Cat switchgear employs a multi-functional microprocessor-based control system that is combined with a user-friendly touchscreen operator interface panel. The entire system can be controlled from the switchgear-mounted touchscreen, or it can be controlled/monitored from a remote site through a personal computer.
Available Cat Switchgear for Sale
Cat switchgear offers four standard switchgear products that can support a wide variety of applications, or we can provide a custom-designed system to meet your specific site's needs as required.
Our XLM series products supports transfer between the utility source and generator bus, as well as affording capability for parallel operation with the utility for load management applications.
The EGP series supports paralleling on an isolated generator bus and is commonly used in prime power or emergency standby systems.
Our LM series supports single unit paralleling with utility for load management and peak shaving applications.
Our new EMCP 4.4 on board control panel enables standard multi-unit island mode and standby configurations that operate up to 480 volts. The functions allow load sharing (kW & kVAr), load sense/load demand and basic prioritized load shed/load add.
Ransome Cat Is PA's Choice for Engine Power Products and Accessories
Ransome Cat is the only authorized Cat dealer offering new switchgear for sale in eastern Pennsylvania, southern New Jersey and northern Delaware. This mean we are the only place you'll find a full selection of company's most advanced engine power products and accessories.
In addition to sales, we also offer service and engineering support to help you make the most out of the advanced capabilities of Cat switchgear. Let our team design a system that will conveniently deliver prime, backup or emergency power to your facility. Contact us today for more information.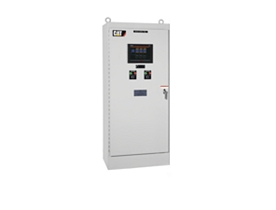 Model

Engine Paralleling and Integration Control (EPIC)

Configuration

Remote modular paralleling control system (Master Control Panel for the first 2 gensets, separate add-on control panels for up 8 more gensets, and optional control panel for 1 utility breaker)

Modes of Operation

Emergency Standby with redundant master control, Utility paralleling, peak shaving, and closed transition to/from Generator Power (with optional utility control panel)

Application

LV and MV (208V-27kV)
View Full Specs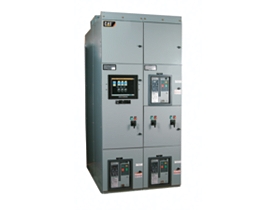 Model

Cat EGP Switchgear

Configuration

Traditional customizable PLC based floor standing switchgear capable of controlling and monitoring multiple utilities, generators, and loads

Modes of Operation

Multi-unit Island and multi-unit standby mode with optional redundant controls and components.

Application

LV and MV (208V - 38 kV)
View Full Specs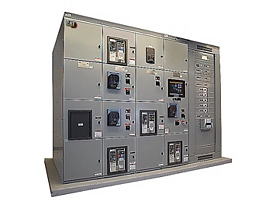 Model

Cat XLM Switchgear

Configuration

Traditional customizable PLC based floor standing switchgear capable of controlling and monitoring multiple utilities, generators, and loads

Modes of Operation

Emergency Standby, Utility Import/Export, Peak shaving, and base load operations with redundant controls and components. Closed transition to/from generator power

Application

LV and MV ( 208V - 38 kV
View Full Specs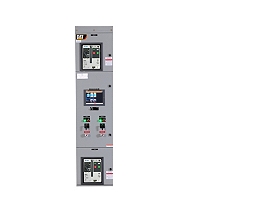 Model

Engine Generator Integrated Switchgear

Configuration

Floor Standing modular switchgear paralleling system (Master Breaker Panel for the first 2 gensets, separate structures for up to 8 additional gensets , utility, and load control/distribution)

Modes of Operation

Emergency Standby with redundant master control. Utility paralleling, peak shaving, and closed transition to/from Generator Power (with optional utility control panel)

Application

LV only (208V - 480V)
View Full Specs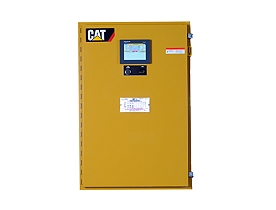 Model

Emergency Transfer Load manager

Configuration

Wall mounted paralleling control system that monitors and controls a single generator and a single utility.

Modes of Operation

Utility Import, Export, and base load operations, Peak shaving, and Emergency Standby. Closed Transition to/from Generator Power

Application

LV and MV (208V-32kV)
View Full Specs